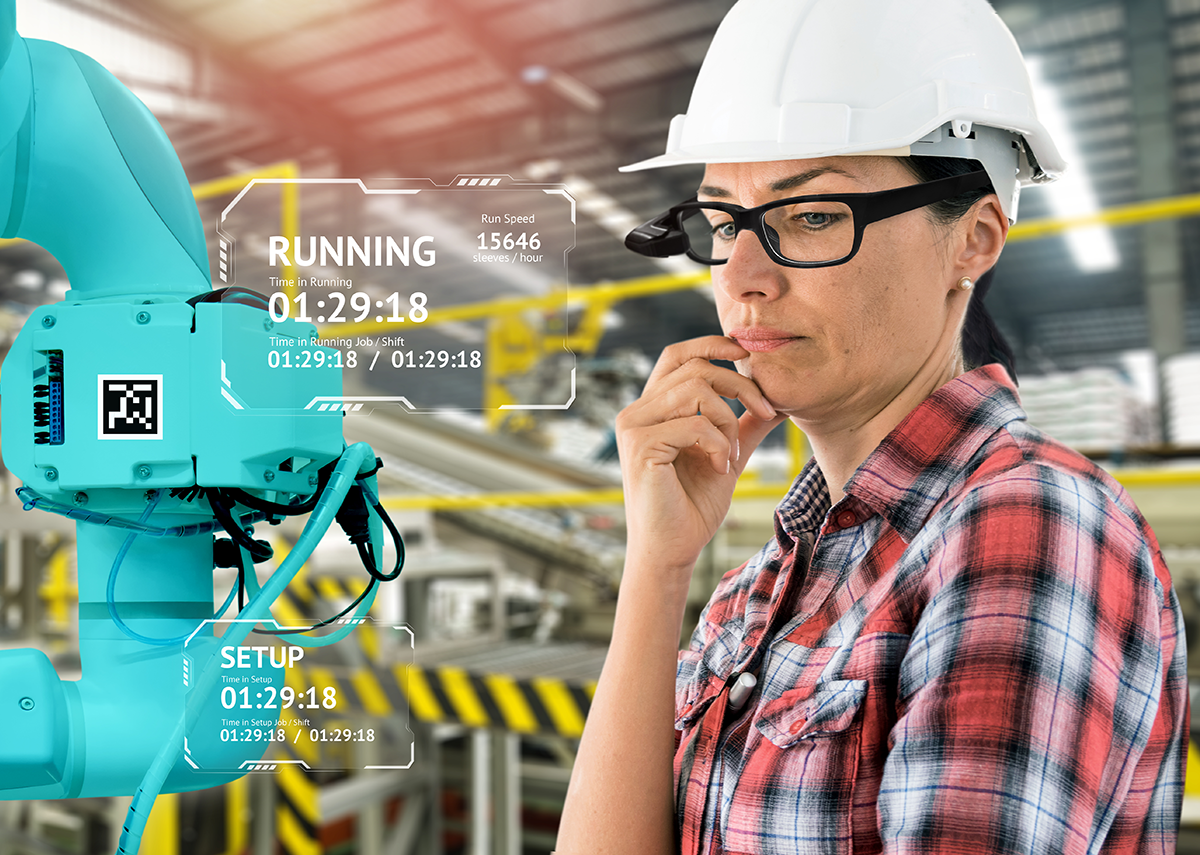 Currently, RENZMANN technicians cannot travel to every customer to provide on-site service support. Therefore, the support of our service team is extended by this possibility.
As a rule, it is easier to detect an error or problem if you have a picture of the situation on site. The use of the new AR glasses also offers the possibility to obtain live images from explosion-protected areas, as the devices have appropriate approval.
The devices are operated by voice control and currently support ten languages including Mandarin, Korean, Russian and Japanese, as well as, of course, Spanish, English and German.
When the customer receives such a device, a functional test is first carried out, then the device is connected o the customer's WLAN network or he is provided with a hotspot using mobile data.
After a successful functional test, the actual work can then be started, the employee goes directly to the plant on site, and from Monzingen you can follow what the customer sees – and also hears. Now the employee can be instructed on site and start the active troubleshooting.
There is also the possibility to mark things in the field of view of the colleague (he has a small monitor in front of his eye, acts like a hologram) by drawing frames. In addition, schemas and images can be sent for direct viewing, which the technician receives on site in real time.
This technology enables our company to operate directly in the customer's premises and processes without physical presence on site and we can thus "remotely control" technical personnel and, above all, support them. Thus, not necessarily a colleague with detailed expertise has to be on site, but the customer can draw on the "concentrated Renzmann knowledge" from a distance. Colleagues from other departments from Monzingen can also be involved in certain problems in order to provide appropriate support.
It is also conceivable that training on the employees' equipment can be provided by the use of the glasses, which would mean that the plant operator performs the functions on site at the machine, the RENZMANN technicians from Monzingen guide him through the process and can respond directly to inquiries.
The use of this system allows immediate assistance. Initial assistance is then possible without lengthy travel bookings or visa purchases.
Reference *20082021-3